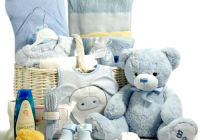 Hampergifts
There's so much to do when a new baby enters the world. There's so much to think about. New parents...
From £99.99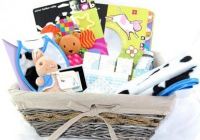 Funky Hampers
A new baby is an incredibly exciting, joyous, wonderful time in any parent's life. It's a unique experience, and one...
From £69.99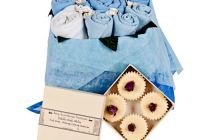 Funky Hampers
Birth is a lot of hard work, for both the new baby, and the new mummy. So it's little wonder...
From £51.95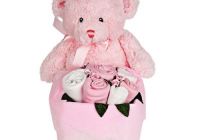 Funky Hampers
If there's one thing we know about babies, it's that they grow. Fast. One minute they're incredibly tiny, amazingly delicate,...
From £48.95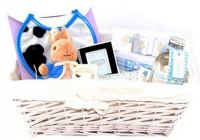 Funky Hampers
Parents to be have a lot to think about. A name for the baby, the question of where they will...
From £45.99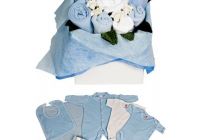 Funky Hampers
Watching a baby grow and blossom is all part of being a parent, family member, or friend. It's incredible to...
From £42.90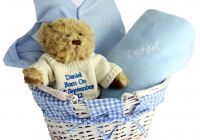 Funky Hampers
A name is probably the most important thing you can give a baby. It offers an identity, a way that...
£40.99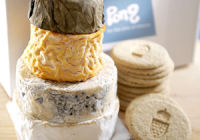 Pong Cheese
Hooray! Pregnant! Now that's exciting, that's wonderful, that's an actual little human being growing in there… Wow! It's true, pregnancy...
£38.00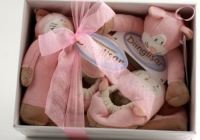 Funky Hampers
Some gifts are simply made to last, and to be something that everyone remembers for many good years to come....
From £31.49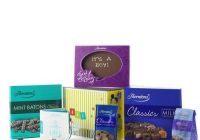 Thorntons
When a beautiful new baby arrives friends and relatives shower wonderful gifts on the little one. Gorgeous outfits, keepsakes, photo...
From £25.00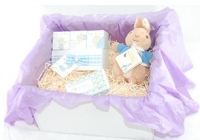 Funky Hampers
Babies mean a lot of things – love, happiness, excitement, tiredness, joy, confusion… Every emotion that can be thought of...
From £15.00