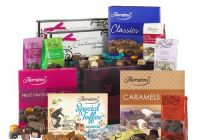 Thorntons
You have to be aged between 8 and 108 to enjoy the whole 14, yes 14 bags, bars and boxes...
£59.99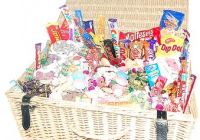 Funky Hampers
The good old megamix recordings really were fantastic – a string of songs remixed and tagged together so that there...
From £42.50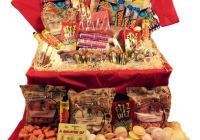 A Quarter Of
It's been a long, hard day at work, or a trying one with the kids. One of those days. You...
From £39.97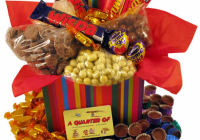 A Quarter Of
Chocolate is good for you. No, it's true. Really. You're not dreaming. As long as you don't over do it...
£34.41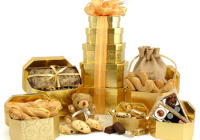 Hampergifts
Our Gift Towers are legends in the world of hampers.  They have taken the idea of giving a hamper to...
From £30.00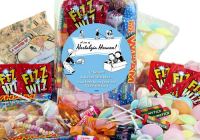 A Quarter Of
There are presents, and then there are presents. You know the ones; they make the stunned recipient quite literally speechless....
£24.97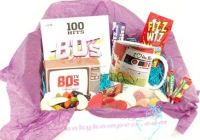 Funky Hampers
As L. P. Hartley so famously said; "The past is a different country. They do things differently there." True? Just...
From £24.95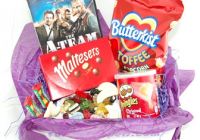 Funky Hampers
The ingredients of a great night in… what are they exactly? Well, there's got to be snacks. There's got to...
From £23.29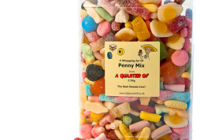 A Quarter Of
There was nothing better as a child than standing at the shop counter and watching someone count your penny sweets...
£22.41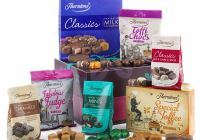 Don't disappoint any chocoholic by not giving them this gift.  We have especially chosen the best that Thorntons have to...
£20.00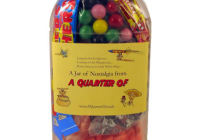 A Quarter Of
This wonderful selection of sugary treats will transport you back in time quicker than Dr Who in his time machine. ...
From £19.37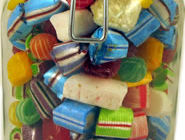 A Quarter Of
These fabulous kilner jars full of sweets are an awesome sight to behold. While many could be tempted to purchase...
From £9.97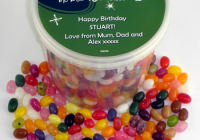 A Quarter Of
We all have childhood memories of some sort but the ones that always make us smile, regardless of age is...
From £9.95