Harrods
Harrods is an institution. Situated in famous Knightsbridge, this store has long served the population of London, England, Great Britain,...
£2,500.00

Harrods
Belgravia, situated in the City of Westminster, is one of the wealthiest areas to live in the world. It is...
£400.00

Harrods
It is so important to keep Christmas in your own way, whatever that may be. Carol singing on Christmas Eve,...
£350.00

Harrods
Sometimes the traditional, usual food and drink at Christmas can feel a little… safe. A little normal. A little boring,...
£200.00

Harrods
Harrods has a certain finesse when it comes to hampers – there are so many to choose from, and all...
£175.00

Pong Cheese
A proper wicker picnic basket full to the brim with astonishing, creamy, unusual, strong, and altogether delicious cheeses is really...
£129.95

Harrods
Wine, whatever the occasion, is a drink that never goes out of style. Cocktails come and go, spirits flash in...
£125.00

Harrods
Everyone has a favourite Christmas carol. It may be a traditional, soothing melody such as Silent Night, or Away In...
£100.00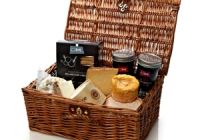 Pong Cheese
France and Italy are well known for their cheeses. Famous product names immediately come to mind and roll off the...
£89.95

Harrods
Chelsea, in Central London, is a wealthy, exclusive, and lovely area in which to live. It is small and sweet,...
£75.00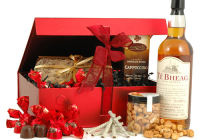 Hampergifts
Our very popular Whisky Lovers Hamper is perfect for the whisky lover in your life, the clue's in the name,...
£75.00

Harrods
Some places are special enough to have creations named after them, and Draycott Avenue in Knightsbridge, London, is just such...
£75.00