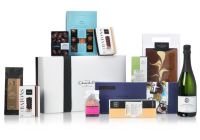 Hotel Chocolat
There have been many great adventurers throughout history. Famous men and women who have travelled far and wide across the...
£120.00

Harrods
Everyone has a favourite Christmas carol. It may be a traditional, soothing melody such as Silent Night, or Away In...
£100.00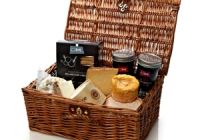 Pong Cheese
France and Italy are well known for their cheeses. Famous product names immediately come to mind and roll off the...
£89.95

Harrods
Chelsea, in Central London, is a wealthy, exclusive, and lovely area in which to live. It is small and sweet,...
£75.00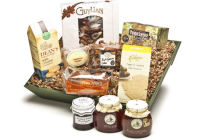 Gift Ideas For Two
A hamper is an ideal gift that says it all without you having to.  Whether it's for someone leaving home,...
£72.00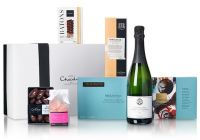 Hotel Chocolat
Only buy this gift for someone you really care for and you know they will share!  What gift is even...
£70.00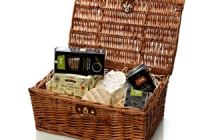 Pong Cheese
The word 'classic' can mean many things. Traditional, well loved, well known, old, something recognised by many, outstanding value, quality…...
£69.95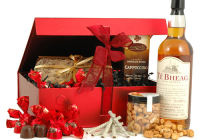 Hampergifts
Our very popular Whisky Lovers Hamper is perfect for the whisky lover in your life, the clue's in the name,...
£65.00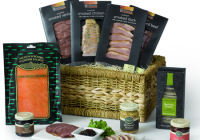 Gift Ideas For Two
'Let Me Entertain You!' you will be singing at the top of your voice when you see this hamper –...
£63.00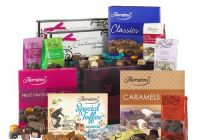 Thorntons
You have to be aged between 8 and 108 to enjoy the whole 14, yes 14 bags, bars and boxes...
£59.99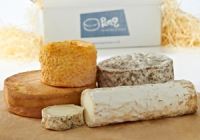 Pong Cheese
There are a lot of presumptions and stereotypes when it comes to men. Men love football. Men love beer. Men...
£58.00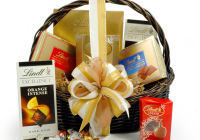 Hampergifts
Hmmm the Lindt name.  Admit it, who can say that name without thinking of the melt in the mouth creamy...
£54.99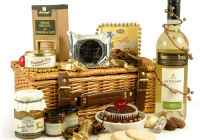 Hampergifts
Dig down deep enough into any celebration, and you'll find the true meaning behind it. Christmas may seem like a...
£52.99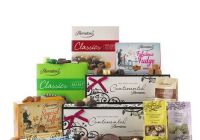 Thorntons
Anything with the Thornton's name attached to it means quality and this collection is no different. Any chocoholic will love...
£50.00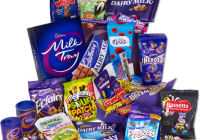 Cadbury Gifts Direct
The Cadbury's colour purple is renown world wide and quite rightly so.  It is a brand that is high in...
£50.00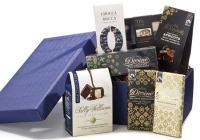 Gift Ideas For Two

Virgin Experience Days
When you hear Knightsbridge, you think of exclusiveness, quality living, great style and ultra expensive but that is not the...
From £50.00