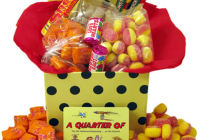 A Quarter Of
There is a certain kind of joy that comes with searching through old photo albums, seeing all those faces, all...
£20.36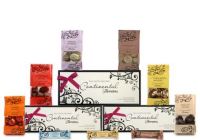 Thorntons
A kiss on the hand may be quite continental, but this elegant hamper from Thorntons will surely be a girl's...
£20.00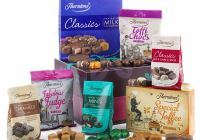 Don't disappoint any chocoholic by not giving them this gift.  We have especially chosen the best that Thorntons have to...
£20.00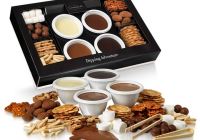 Hotel Chocolat
Fancy something a bit different?  Ask a loved one if they want to go dipping but before they start stripping...
From £20.00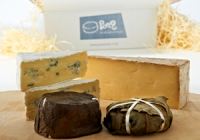 Pong Cheese
So you know your friend, loved one, boss, work colleague, teacher… well, anyone really… you know they like cheese. Maybe...
£20.00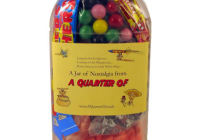 A Quarter Of
This wonderful selection of sugary treats will transport you back in time quicker than Dr Who in his time machine. ...
From £19.37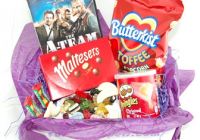 Funky Hampers
The ingredients of a great night in… what are they exactly? Well, there's got to be snacks. There's got to...
From £16.99

Hotel Chocolat
Whoever first came up with the saying "the bigger the better" clearly knew what they were talking about. When it...
From £16.00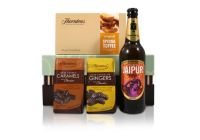 Thorntons
Cheers! Whatever the celebration, it's always fun to have something bubbly to toast the occasion with. It could be champagne,...
£14.00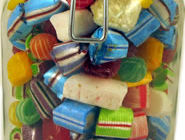 A Quarter Of
These fabulous kilner jars full of sweets are an awesome sight to behold. While many could be tempted to purchase...
From £9.97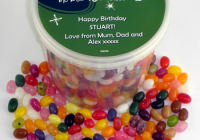 A Quarter Of
We all have childhood memories of some sort but the ones that always make us smile, regardless of age is...
From £9.95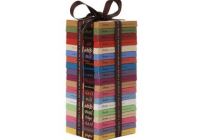 Thorntons
At first glance you may think it is a stack of books or perhaps a very strange game of jenga...
From £9.00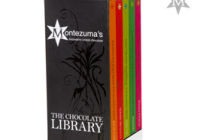 John Lewis & Partners

Montezuma's
If you know an avid reader who also likes a nibble of chocolate, look no further whether you are looking...
From £2.49