Harrods
Ultimate means "being or happening at the end of a process; final; the best achievable or imaginable of its kind"....
£5,000.00

Harrods
Harrods is an institution. Situated in famous Knightsbridge, this store has long served the population of London, England, Great Britain,...
£2,500.00

Harrods
Prince George IV was prince regent during George III's mental illness, from 1811 to 1820. He was a flamboyant and...
£600.00

Harrods
It's rare to find a company that has been producing quality fare for decades, and has kept their original inspiration...
£500.00

Harrods
It is so important to keep Christmas in your own way, whatever that may be. Carol singing on Christmas Eve,...
£350.00

Harrods
The Food Hall at Harrods is famous the world over, and it is always worth a visit to find some...
£300.00

Harrods
Harrods has a certain finesse when it comes to hampers – there are so many to choose from, and all...
£175.00

Harrods
For someone who doesn't know how incredible and magical Harrods' Food Halls are, it can either be exciting, overwhelming, or...
£125.00

Virgin Experience Days
Mr Bernard Shaw once wrote, 'There is no sincerer love than the love of food' How right he was and...
£85.00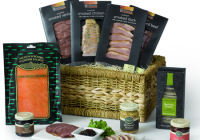 Gift Ideas For Two
'Let Me Entertain You!' you will be singing at the top of your voice when you see this hamper –...
£63.00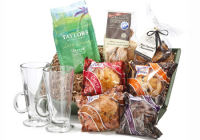 Gift Ideas For Two
We all know someone who has a craving for coffee so buy them this to show you go to that...
£57.00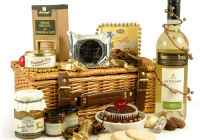 Hampergifts
Dig down deep enough into any celebration, and you'll find the true meaning behind it. Christmas may seem like a...
£52.99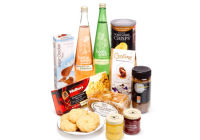 Gift Ideas For Two

Virgin Experience Days
Move over 'let's do lunch' and a big fat welcome to 'let's do afternoon tea!' The tradition of Afternoon Tea...
From £49.00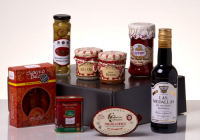 Whisk Hampers
Looking for a gift for someone that has everything?  Send them over the moon!  Not literally of course, but by...
£46.50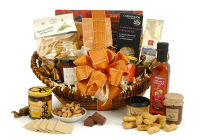 Hampergifts
Sweets and treats and all things sugary are some people's idea of heaven. All that gooey, sticky, cakey, chocolatey, syrupy...
£44.99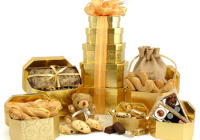 Hampergifts
Our Gift Towers are legends in the world of hampers.  They have taken the idea of giving a hamper to...
From £27.99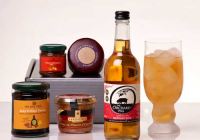 Whisk Hampers
If you know a ploughman, you know how much they will enjoy tucking into their very own Ploughman's Pack.  Their...
From £24.75