Harrods
Wine, whatever the occasion, is a drink that never goes out of style. Cocktails come and go, spirits flash in...
£125.00

Hotel Chocolat
Being so beautifully filled with an array of delectable confectionery treats it would be extremely difficult to gift this to...
£65.00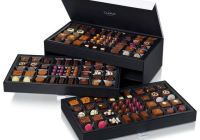 Hotel Chocolat
Drawers full of chocolate. Let me say that again; drawers full of chocolate. It sounds like a fantastical dream, but...
From £50.00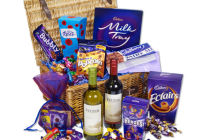 Cadbury Gifts Direct
Baskets can be fairly boring things. They can be full of dirty laundry, or attached to the front of a...
£50.00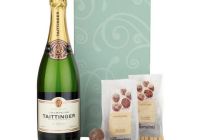 Thorntons
This gift hamper really is brimming with bubbly and tantalising tastes of truffles, but not just any truffles – Marc...
£45.00

Harrods
Some things are just made to be given as romantic gifts. They sparkle and shine, or they set hearts racing,...
£35.00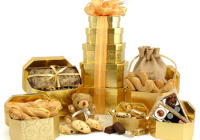 Hampergifts
Our Gift Towers are legends in the world of hampers.  They have taken the idea of giving a hamper to...
From £30.00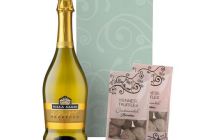 Thorntons
You know what we mean when we talk about giving you the chance to have a taste of indulgence. This...
£30.00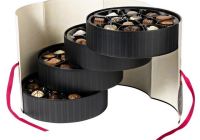 Welcome to the ultimate chocolate gift – a very special collection of the finest chocolates.  Hand crafted and perfectly presented...
£25.00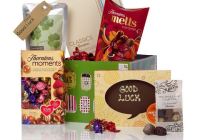 Thorntons
New adventures and challenges often mean big changes. While change may be a little frightening for some it is leaving...
£25.00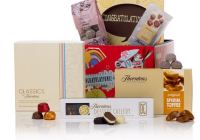 Thorntons
Congratulations! Well done! You did it! Nice one! If you've had cause to say any of these recently, then you...
£20.00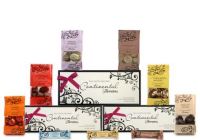 Thorntons
A kiss on the hand may be quite continental, but this elegant hamper from Thorntons will surely be a girl's...
£20.00

Hotel Chocolat
Whoever first came up with the saying "the bigger the better" clearly knew what they were talking about. When it...
From £8.00