Virgin Experience Days
Mr Bernard Shaw once wrote, 'There is no sincerer love than the love of food' How right he was and...
£85.00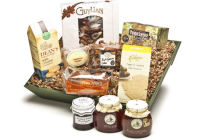 Gift Ideas For Two
A hamper is an ideal gift that says it all without you having to.  Whether it's for someone leaving home,...
£72.00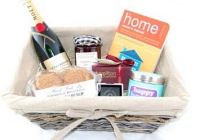 Funky Hampers
The sight of a removals van is one that will never fail to induce excitement, even if it's not meant...
£64.99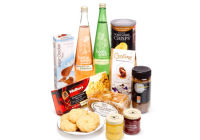 Gift Ideas For Two

Virgin Experience Days
Move over 'let's do lunch' and a big fat welcome to 'let's do afternoon tea!' The tradition of Afternoon Tea...
From £49.00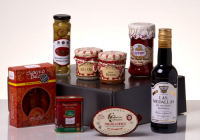 Whisk Hampers
Looking for a gift for someone that has everything?  Send them over the moon!  Not literally of course, but by...
£46.50

Virgin Experience Days
Yummy!  From lollies and liquorice to Rolo and Revels let us take you back to your innocent, or not so,...
£45.00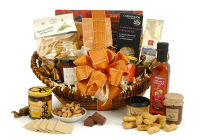 Hampergifts
Sweets and treats and all things sugary are some people's idea of heaven. All that gooey, sticky, cakey, chocolatey, syrupy...
£44.99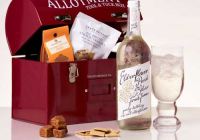 Whisk Hampers
We love this and we know you will too.  We try and keep our gifts interesting and useful, so let...
£35.00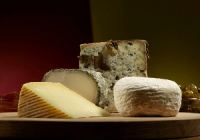 Pong Cheese
Cheese is made all over the world, and each different region and country has its own strengths. Which is why...
From £26.00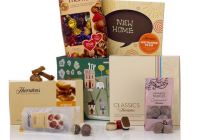 Thorntons
Welcome your friends or family into their new home in style with our New Home Hamper.  After all, moving into...
£25.00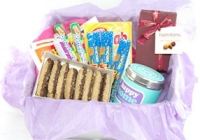 Funky Hampers
Moving house is stressful. It doesn't matter where you're moving from, or where you're moving to, and it doesn't matter...
£24.95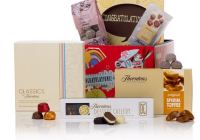 Thorntons
Congratulations! Well done! You did it! Nice one! If you've had cause to say any of these recently, then you...
£20.00