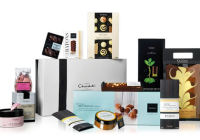 Hotel Chocolat
The Latin name for the tree from which cocoa is derived is Theobroma cacao, which literally means the food of...
£155.00

Virgin Experience Days
Mr Bernard Shaw once wrote, 'There is no sincerer love than the love of food' How right he was and...
£85.00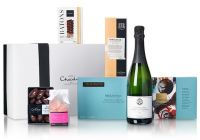 Hotel Chocolat
Only buy this gift for someone you really care for and you know they will share!  What gift is even...
£70.00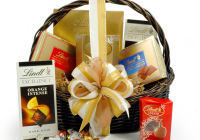 Hampergifts
Hmmm the Lindt name.  Admit it, who can say that name without thinking of the melt in the mouth creamy...
£54.99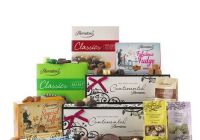 Thorntons
Anything with the Thornton's name attached to it means quality and this collection is no different. Any chocoholic will love...
£50.00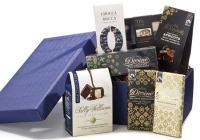 Gift Ideas For Two

Virgin Experience Days
When you hear Knightsbridge, you think of exclusiveness, quality living, great style and ultra expensive but that is not the...
£50.00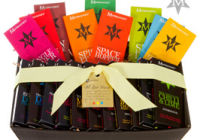 Montezuma's
You should buy this if you are considering any kind of gift hamper.  If you are, or know someone who...
£49.99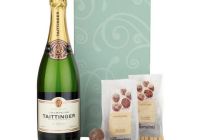 Thorntons
This gift hamper really is brimming with bubbly and tantalising tastes of truffles, but not just any truffles – Marc...
£45.00

Virgin Experience Days
Yummy!  From lollies and liquorice to Rolo and Revels let us take you back to your innocent, or not so,...
£45.00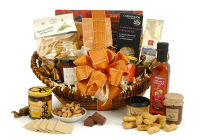 Hampergifts
Sweets and treats and all things sugary are some people's idea of heaven. All that gooey, sticky, cakey, chocolatey, syrupy...
£44.99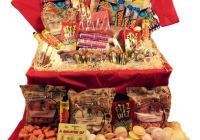 A Quarter Of
It's been a long, hard day at work, or a trying one with the kids. One of those days. You...
From £39.97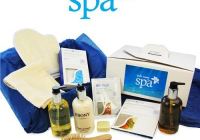 Funky Hampers
A spa day would be wonderful, wouldn't it? Imagine being pampered, being looked after, being waited on hand and foot,...
£39.95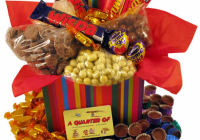 A Quarter Of
Chocolate is good for you. No, it's true. Really. You're not dreaming. As long as you don't over do it...
£34.41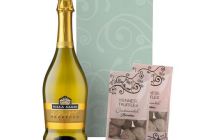 Thorntons
You know what we mean when we talk about giving you the chance to have a taste of indulgence. This...
£30.00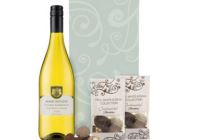 Thorntons
For the person who has a passion for fine wine. Our Wine Hampers have been created with you in mind,...
From £27.00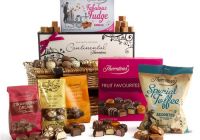 Thorntons
There's a wicker basket. It has faux leather straps and a handle. It's intriguing and attractive, and, what's more, it's...
From £25.00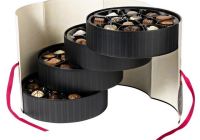 Welcome to the ultimate chocolate gift – a very special collection of the finest chocolates.  Hand crafted and perfectly presented...
£25.00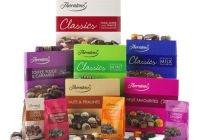 Thorntons
This is a charming chocolate hamper that is crammed with the famous and much loved Thornton's collection, each one timeless...
£25.00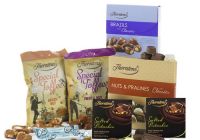 Thorntons
This is a perfect hamper for someone who is nuts about nuts. The Nicely Nuts hamper is crammed full of...
£25.00