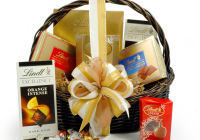 Hampergifts
Hmmm the Lindt name.  Admit it, who can say that name without thinking of the melt in the mouth creamy...
£54.99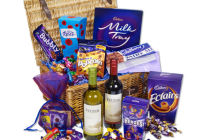 Cadbury Gifts Direct
Baskets can be fairly boring things. They can be full of dirty laundry, or attached to the front of a...
£50.00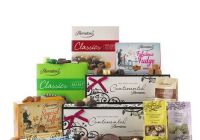 Thorntons
Anything with the Thornton's name attached to it means quality and this collection is no different. Any chocoholic will love...
£50.00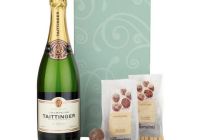 Thorntons
This gift hamper really is brimming with bubbly and tantalising tastes of truffles, but not just any truffles – Marc...
£45.00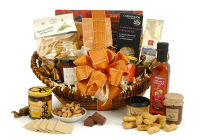 Hampergifts
Sweets and treats and all things sugary are some people's idea of heaven. All that gooey, sticky, cakey, chocolatey, syrupy...
£44.99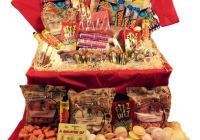 A Quarter Of
It's been a long, hard day at work, or a trying one with the kids. One of those days. You...
From £39.97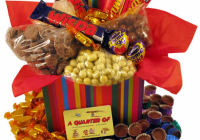 A Quarter Of
Chocolate is good for you. No, it's true. Really. You're not dreaming. As long as you don't over do it...
£34.41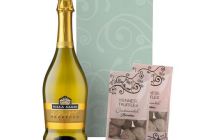 Thorntons
You know what we mean when we talk about giving you the chance to have a taste of indulgence. This...
£30.00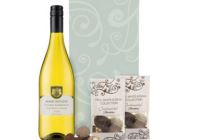 Thorntons
For the person who has a passion for fine wine. Our Wine Hampers have been created with you in mind,...
From £27.00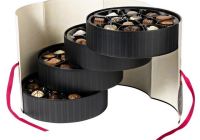 Welcome to the ultimate chocolate gift – a very special collection of the finest chocolates.  Hand crafted and perfectly presented...
£25.00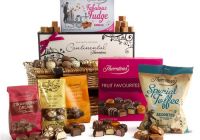 Thorntons
There's a wicker basket. It has faux leather straps and a handle. It's intriguing and attractive, and, what's more, it's...
From £25.00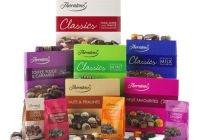 Thorntons
This is a charming chocolate hamper that is crammed with the famous and much loved Thornton's collection, each one timeless...
£25.00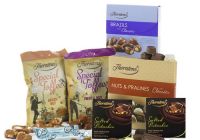 Thorntons
This is a perfect hamper for someone who is nuts about nuts. The Nicely Nuts hamper is crammed full of...
£25.00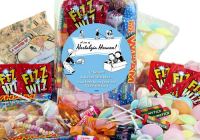 A Quarter Of
There are presents, and then there are presents. You know the ones; they make the stunned recipient quite literally speechless....
£24.97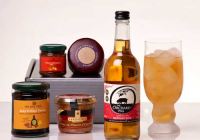 Whisk Hampers
If you know a ploughman, you know how much they will enjoy tucking into their very own Ploughman's Pack.  Their...
From £24.75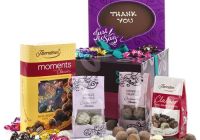 Thorntons
Some say it is a thing of the past so bring it very much alive again.  They are two very...
£20.00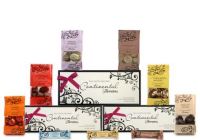 Thorntons
A kiss on the hand may be quite continental, but this elegant hamper from Thorntons will surely be a girl's...
£20.00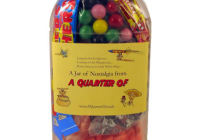 A Quarter Of
This wonderful selection of sugary treats will transport you back in time quicker than Dr Who in his time machine. ...
From £19.37